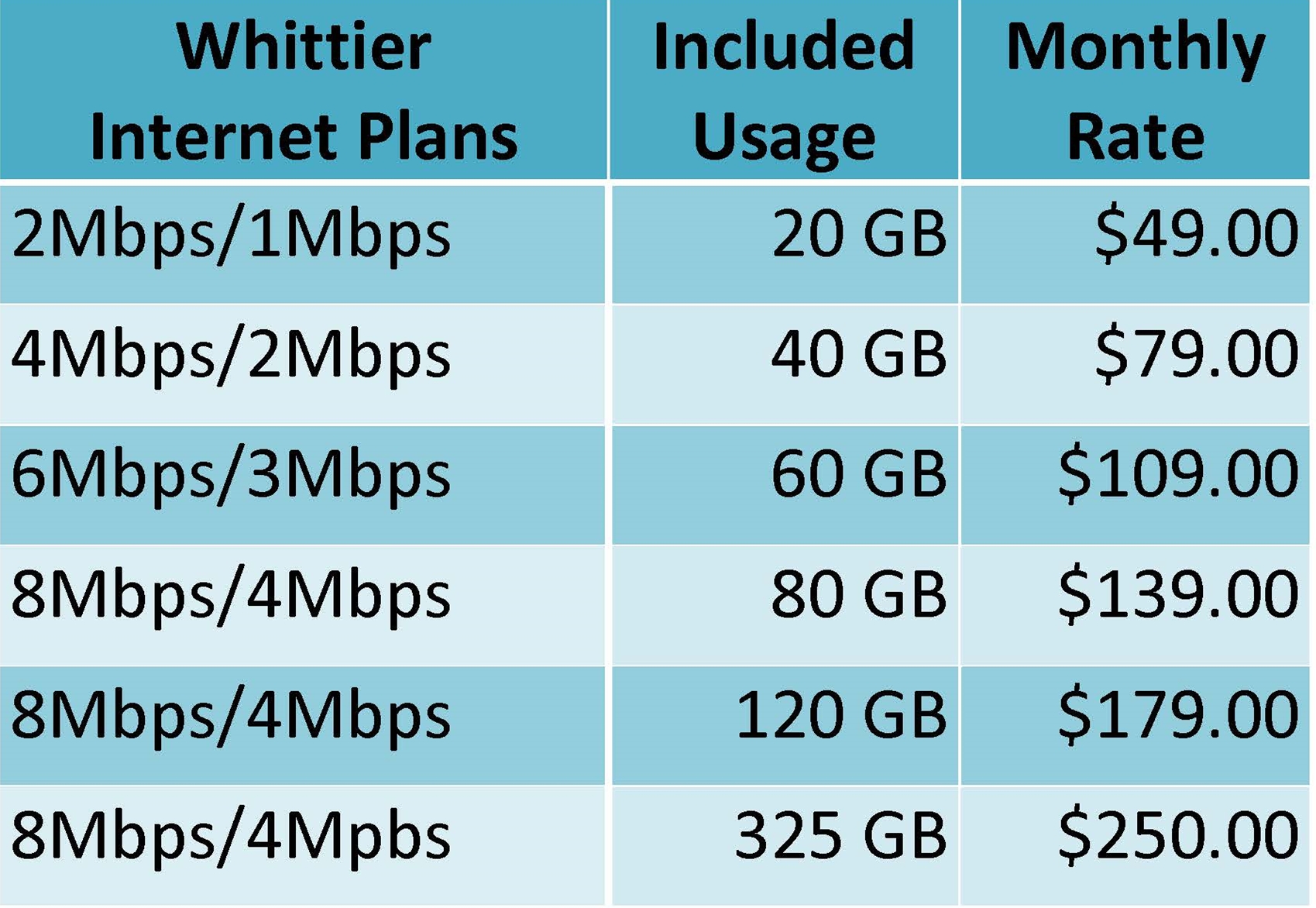 Supervision offers Cable Modem Internet service in Whittier.
                 We have a variety of plans for you to choose from, starting as low as $49.00 per month.

                  Installation Fee:  $49.99
                  Usage/Speeds are limited when you reach your package data cap.
                  Contact us if you would like to purchase additional usage.

UUI Internet offers Lifeline Internet service in Whittier for $215.75 per month on 8Mbps/4Mbps service with 325GB usage plan (a $34.25 discount). Call Customer Care for information and requirements. More information is available  on our Lifeline page.

Not sure which plan is right for you? Need to upgrade your package?   Call Customer Care at 1-800-478-2020. We'll be glad to help you!
If you are not sure what services are available in your location, check our Location, Availability and Plan chart

New Internet Plans are on the way!
Higher Speeds, More Data, LOWER RATES- Available July 1, 2017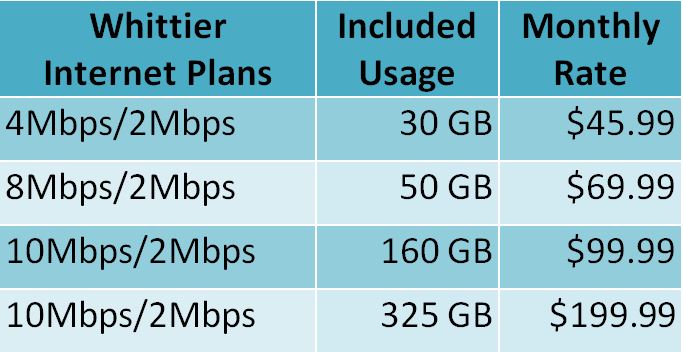 Existing customers will be upgraded automatically on July 1st.  Notifications were sent out on June 19 indicating which upgraded plan you will be moved to.  If you would like a different plan, please contact our office.
We are excited about rolling out these new plans and think  you will be too!
THANK YOU for being a Supervision customer.