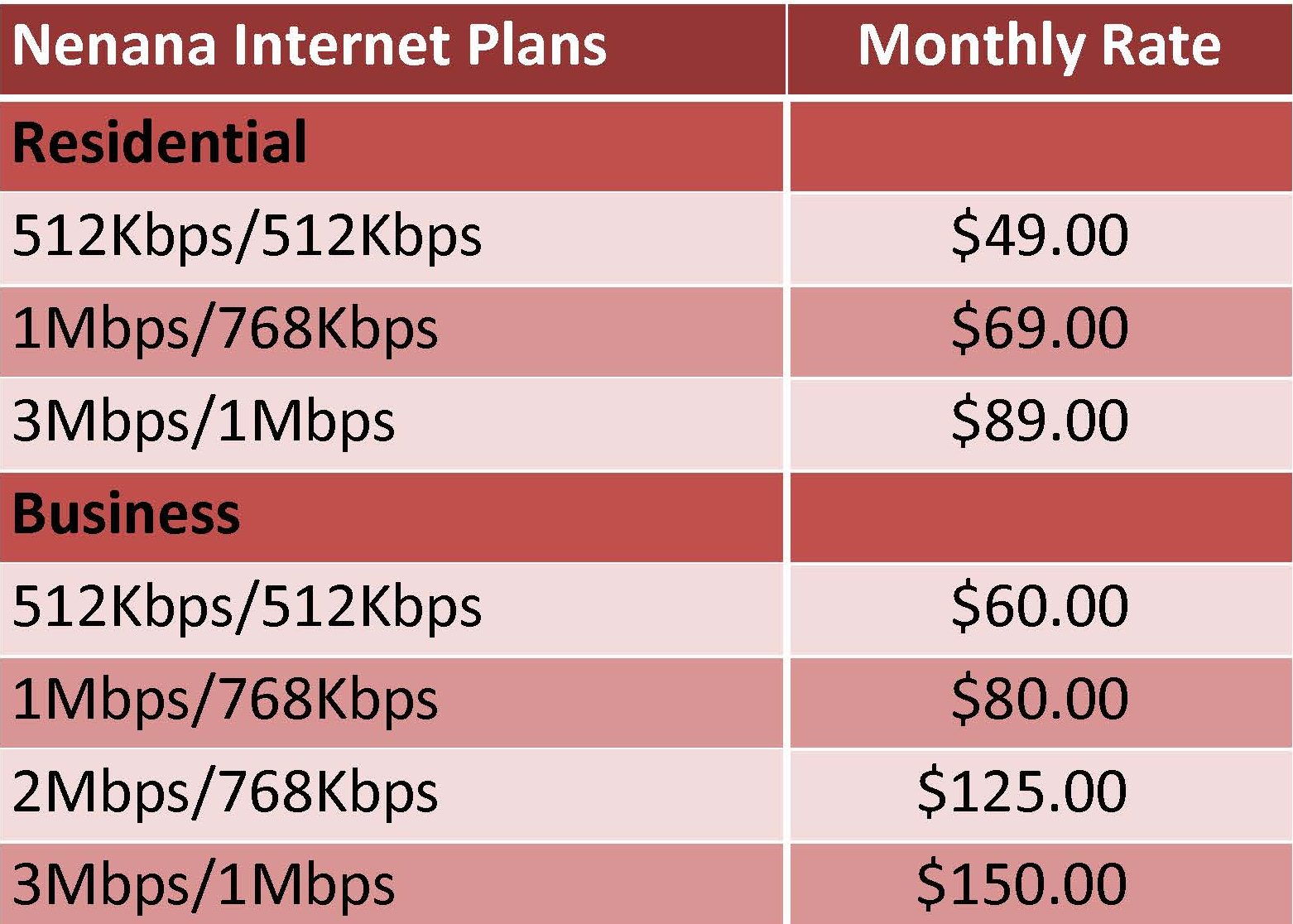 Supervision offers Wireless Internet service in Nenana.  A company owned outside antenna is required.

              We have a variety of plans for you to choose from, starting as low as $49.00 per month.

               Installation Fee:  $75.00

Not sure which plan is right for you? Need to upgrade your package? Call Customer Care at 1-800-478-2020.
We'll be glad to help you!
              If you are not sure what services are available in your location, check our Location, Availability and Plan chart